Shop In a Box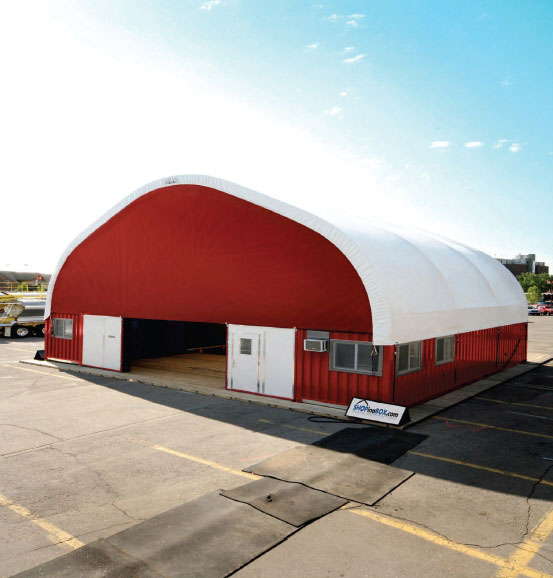 PAVILION structures introduces the new Shop-In-A-Box tensioned fabric hybrid structures.  These customized units are available for rent, lease and purchase.  This gives your company self sufficiency in any remote or temporary location worldwide.
The ingenious design uses modular shipping containers as a shipping system and foundation.  These structures can be rapidly deployed in environmentally sensitive areas with minimal impact on the ecosystem.  Ideally suited for oil and gas, mineral exploration, mining, forestry, heavy construction, and mechanical base-camps of all kinds.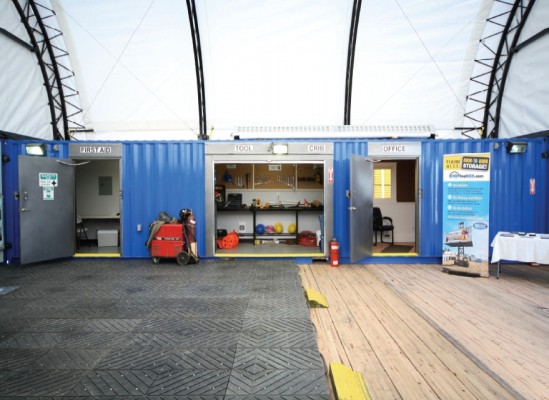 CUSTOM SERVICE MODULES
Totally flexible customizable new container units (some uses include workshop, office, boot room, storage, laboratory, canteen, water purification, machine shop, welding and pipefitting, generator and refrigeration modules)
Can be packaged to be within heavy lift helicopter capacity.
Standard container shipping by rail, truck or ship.
Engineered for severe wind and snow loads.
Can be erected quickly with minimal support equipment.
Rapid response delivery and set up available.
Containers provide security- locking for valuable assets.
Available 46',56',66' wide by 40',60',80' and longer in container increments.
Use wherever permanent structures are not practical or cost effective.
Temporary structure solution for leased land or short term sites.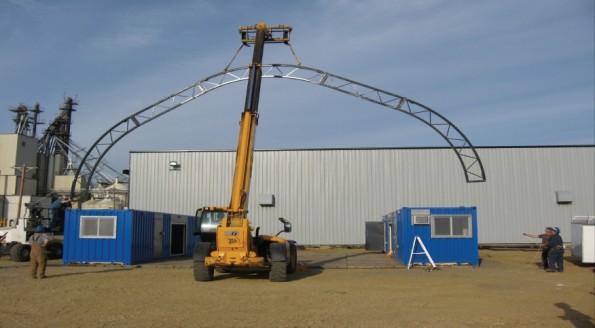 QUICK DEPLOYMENT ON ANY FLAT SURFACE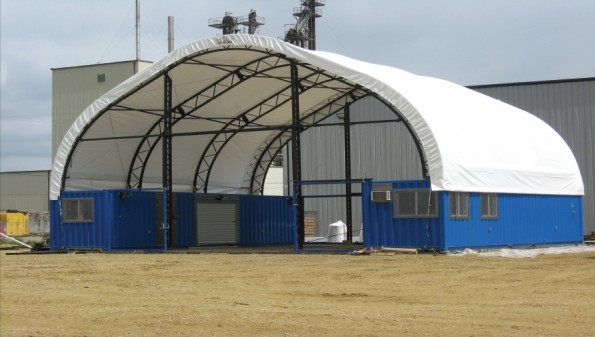 HEAVY DUTY TRUSSED END WALLS STANDARD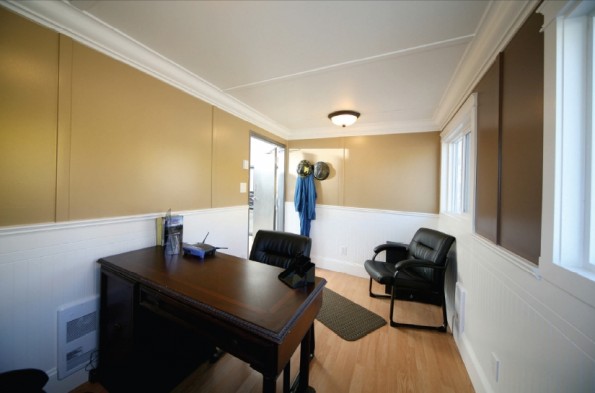 FULL RANGE OF CUSTOM CONTAINER MODIFICATIONS