Classic Series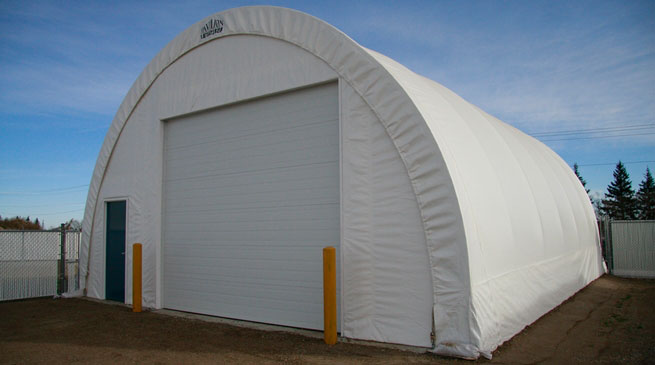 The Classic Series fabric buildings from Pavilion are traditional Quonset style buildings that are signature to the fabric building industry. Engineer-sealed drawings are provided for Classic projects ensuring the building is certified and designed accordingly for the local and national building codes.  This allows for ease in obtaining all permit documentation.
Pavilion Classic buildings are available in widths from 30 feet to 60 feet and can be ordered in any length.
Pavilion Classic Series buildings use advanced fabric building technology combining the traditional strength and confidence of a steel building framework with the unique advantages of a fabric outer cover roof system.  The steel building style framework that Pavilion uses is engineered for more pounds of steel per square foot of building than other fabric cover building technologies.  More steel for more strength.  Pavilion believes in safety as a primary concern and we engineer the design of your building with this in mind.
The fabric cover of the building uses our Spider-Weave fabric which produces a building with performance unlike a traditional steel building, brick structure, or wood building.  The Spider-Weave fabric has a semi-translucent property which permits a tremendous amount of daylight into the building while maintaining an extremely weather tight barrier.